Logis Voice
Streamlining phone, radio and push-to-talk communication
Improved Dispatcher Workflow
Consolidated Interface
Easily Recorded & Archived
Logis Voice reduces workflow inefficiencies by consolidating all voice communication into one solution. Provide a simple, seamless experience for customers, field crews and dispatchers with our single delivery point for all phone, radio and push-to-talk traffic.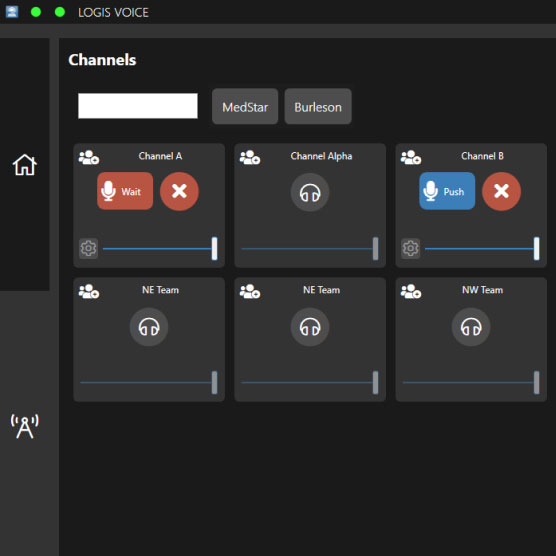 Reduce Telecommunicator Distractions
Integrating multiple voice channels into the Logis Voice interface reduces time switching between equipment and software, allowing call-takers to stay focused and avoid distractions from important call details.
Pre-Populated Call Data & One-Click Dialing
When integrated with phone systems, such as Avaya and Cisco, Logis Voice collates call data and pre-populates key information in the appropriate screen, saving dispatchers time and allowing them to focus on other critical tasks. Easy-click-to-dial feature within the solution allows efficient outside connection without exiting the CAD system.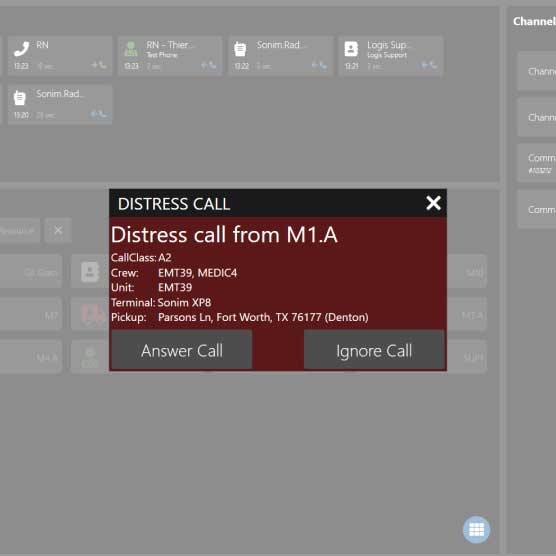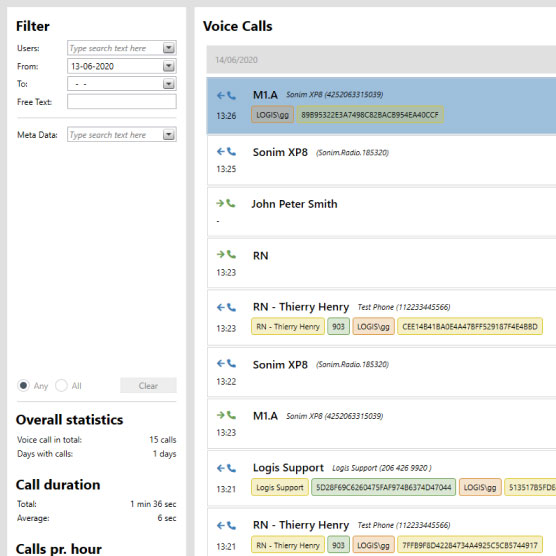 Recording, Tagging & Archiving
Record, store, and tag voice snippets using metadata. Utilize enhanced searching and historical playbacks for reporting, legal and performance management needs.