Intelligent Decision Support
Revolutionizing CAD for public safety organizations, including emergency services, fire, mobile healthcare and patient transport
Logis Solutions provides reliable, intelligent decision support to help organizations better serve their patients and communities. Whether on-premise, in the cloud or via a hybrid solution, our software automates important aspects of decision-making for computer-aided dispatch, billing and resource management.
The benefits to our customers are clear:
Telecommunicators are freed up to focus on the most complex incidents.
Billing staff can easily customize and configure software to streamline workflows, claims submission, payment and reporting.
Administrators gain visibility into the system and relevant data, improving decision-making.
Just as important, interoperability is at the core of what we do. That's why Logis Solutions is built with open APIs to ensure easy, seamless integration with other technologies.

Logis Intelligent Decision Support (IDS)
A cutting-edge CAD that manages both complex and routine incidents
Benefits include:
Improved operational efficiency
Predictive deployment using AI
Custom features to meet your organization's needs, whether on-premise or in the cloud

Logis Billing
An automated, customized billing tool for emergency and patient transport
Benefits include:
Full integration with Logis IDS, ePCR, your clearinghouse and ancillary vendors for claims and payments
Custom features to ease workflows and claims submission, whether on-premise or in the cloud
Enhanced revenue cycle management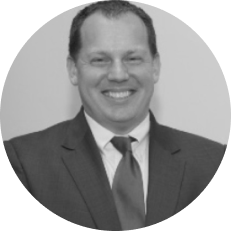 "Logis IDS delivers more than what you expect in a CAD. With reliable analytics and detailed reporting, we're able to confidently provide deployment recommendations to dispatchers based on meaningful data. The ability to support that decision-making really makes a difference in how we serve our community."
Kenneth Simpson
COO, MedStar Mobile Healthcare, Ft. Worth, TX